Swimming is one of the most exciting and refreshing sports in the summers. Did you know that swimming is the fourth most popular activity in the United States? These statistics indicate the love people have for swimming. And that's mainly because of the numerous health benefits swimming offers.
If your child is fond of swimming, do enroll them in a summer camp to ensure they enjoy a fun-filled summer.
Here are four healthy benefits of swimming. Read on to learn more.
Swimming is an Excellent Source of Workout
Swimming allows your body to have maximum movement since it requires hand strokes, leg movement, and keeping your whole body engaged. As a result, swimming gives your body an intense workout.
For instance, 30 minutes of swimming would be equivalent to 45 minutes of an intense workout at the gym.
Swimming Burns Calories
Like mentioned earlier, swimming is the fourth most popular activity in the US. That probably has something to do with the fact that it's perfect for burning calories and helping in weight loss. A slow swim can burn over 200 calories in half an hour, which is twice the calories burned when walking.
While swimming, your body is completely engaged and in movement, making it easier and quicker to burn more calories. Not to forget, your swimming speed also controls the amount of calories you burn. For instance, if you were to swim faster, you'd burn more calories.
Swimming Helps Your Body Relax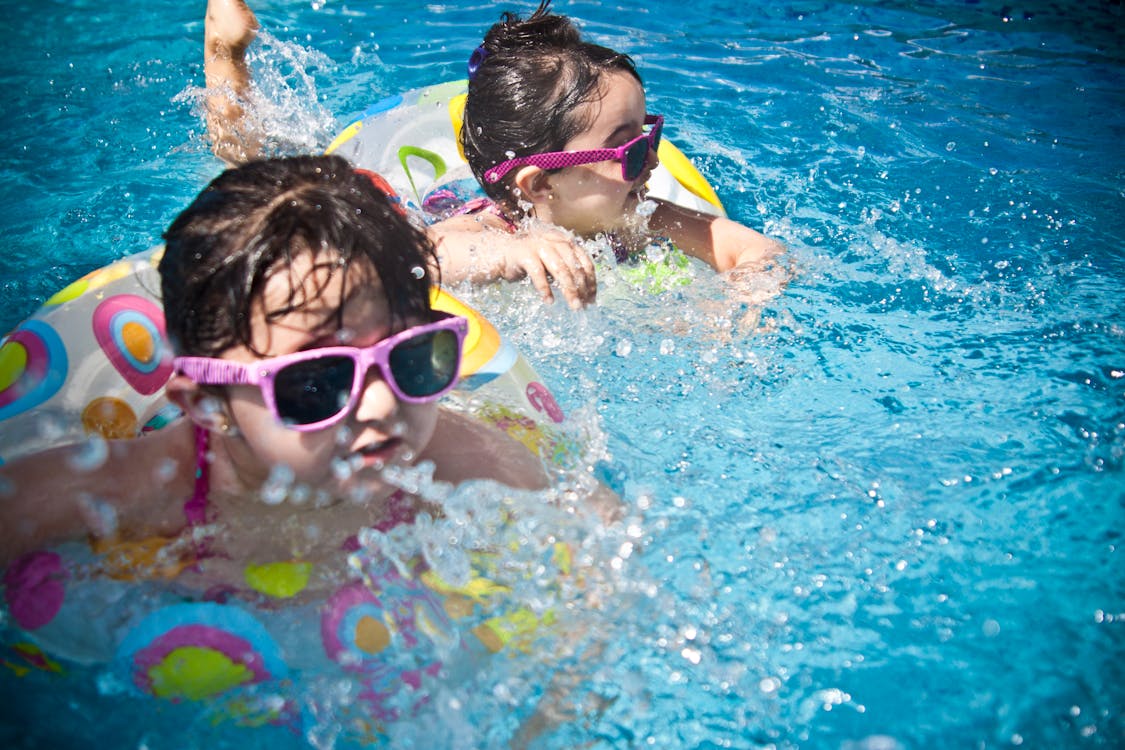 One of the most brilliant benefits of swimming is that it helps your body relax. The stress of our daily lives can get to us and take a toll on our health. However, with swimming this won't seem like such an issue. Swimming can help reduce stress and provide other mental health benefits too.
Enjoying a swim in the pool can lower stress, anxiety, and depression in most individuals. And it also regulates your sleeping cycle.
Swimming Reduces Risks for Diseases
Did you know swimming is a great exercise for people with diabetes? Swimming can reduce risks of cardiovascular diseases and also stabilize blood sugar levels in gestational and Type 2 diabetes.
Furthermore, swimming can accelerate insulin sensitivity and help maintain a healthy body weight.
Don't keep your children away from the healthy benefits swimming has to offer and enroll them in a summer camp to get in on some water action. Find great opportunities to boost your child's swimming skills and other activities with summer camp programs.
Kwiwit is a summer camp directory for Florida. They have a variety of camps available on their camp directories, such as sports camps, adventure camps, outdoor summer camps, basketball camps, tennis camps, art camps, and more.